February 20th, 2020 I reached the level of PADI Master Instructor. An honorary title you earn after showing you have trained at least 150 divers, with at least 5 divers on every levels, various specialties and helped train new instructor candidates. Of course, there shouldn't be any recent quality management investigations into your actions and you may not have been suspended in the past period.
It took me five years to get this far. A big thank you to all the students who have had me as their instructor!
A big shout out to Martina Küppers, who managed to get my certification done in a jiffy. Joep Bik, Regional Training Consultant and Regional Sales Consultant, has been my continuous support with his advice and help.
To my surprise I received my certificate for Master Instructor by Patrick Voorma, PADI Territory Director for Europe (NL/DU/IT/GR/CE) and Africa (Mid/Sth), when I was in Bristol.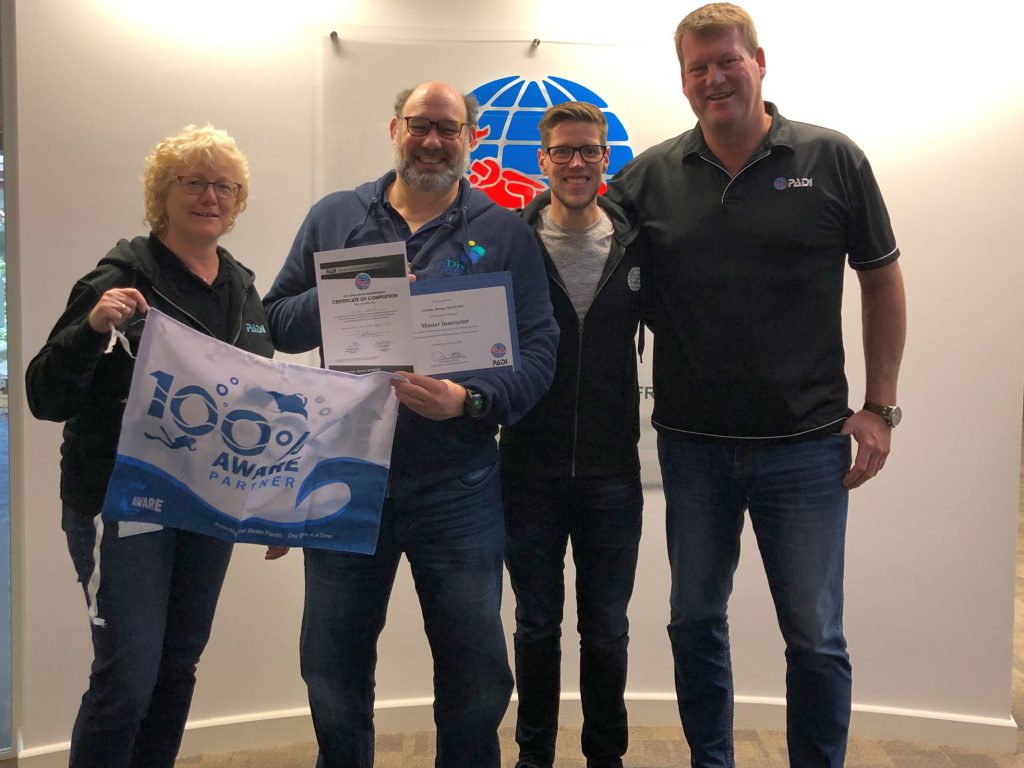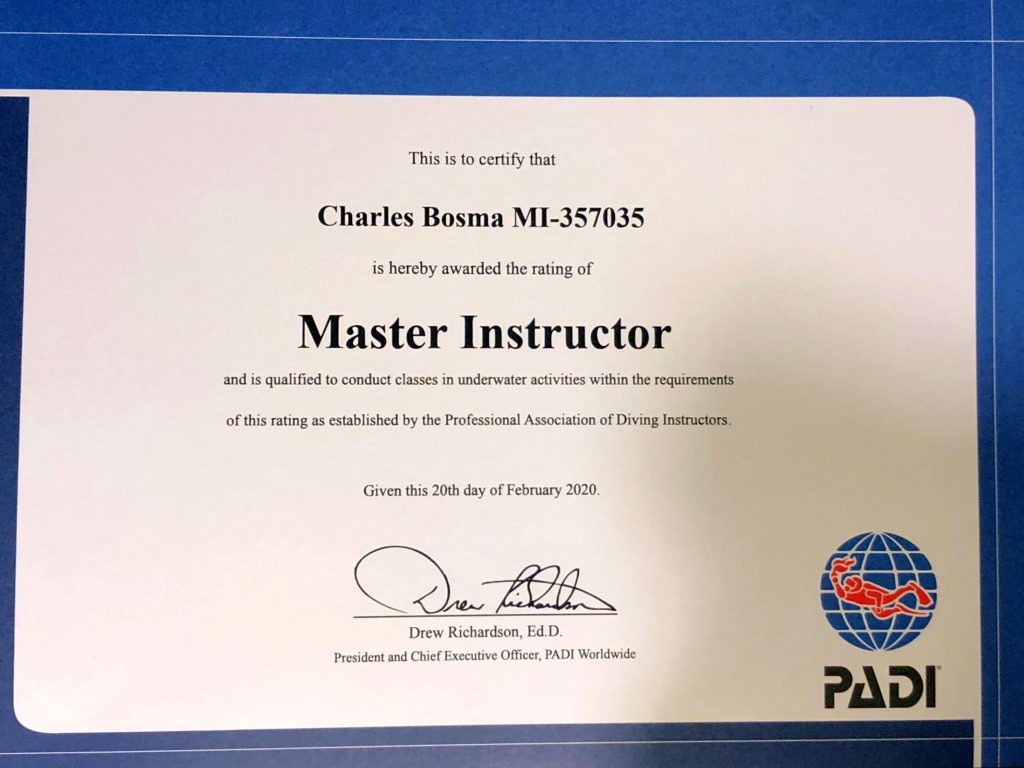 From left to right: Martina, me, Joep and Patrick